Taylor Machining

Industries served : Military, microwave, space, commercial, high end motorcycle.

Type of components :  Complicated Aerospace Chassis, Structural flight components, Microwave Communication components ( wave guides, load switches, etc. ) electrical Components ( flanges, housings, etc. ) upport for NASA's Jet Propulsion Laboratory and the D.S.N. ( Deep Space Network )

CNC MACHINING CENTERS

Haas VF-3

Mori Seiki MV 35 / 35

Kuraki KV 500

CNC MILLS

3 - Axis CNC Bridgeport MX 3

2 - Axis CNC Bridgeport MX 2

MANUAL LATHES

Graziano Sag -- 12

20" DoAll Vertical Bandsaw

12" Horizontal Bandsaw

Misc. Drill Presses

Misc. Grinders, Drill Sharpeners

QUALITY CONTROL INSPECTION EQUIPMENT

Deltronic  DH-216 Optical Comparator

with   MPC-5 Digital Readout.

Starrett Surface Plate 24 x 36 x 6

Starrett 18" Height Master

Gauge Block Sets

Thermometer Cooper SH66A Three Zone

surface , air , liquid

Temperature Accuracy: ±0.3°F/0.2°C or ±0.5% Rdg

NUMERICAL CONTROL PORGRAMMING EQUIPMENT

Haas control simulator

Auto Cad

Fusion 360

V21-Bob Cad Cam, Tool Path verification, 3D Graphics

2.8 Ghz Pentium IIII

2  Ghz AMD

2.4 Ghz Pentium III

1.2 Ghz Pentium III

We can accept Blue Prints Via E-mail

WWW.TAYLORMACHINING@JUNO.COM

.dwg -.dxf -.stp-.step.igs-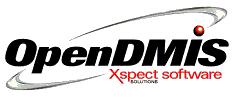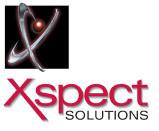 CMM 32x28x20

ISO 9002 Compliant ( QA Manuals Available )

Temperature Controlled Inspection Room

Mohave Granite Angle Plates 6 x 9 x 12

Mitutoyo 24" Height Gauge

Standard Misc. Inspection Equipment

Federal Pocket Surf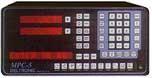 To stop scrolling pictures ~ move mouse on picture

19622 us-Highway 278

Haleyville Al 35565

Ph. ( 661) 951-1636